2017.04.25 - Initial forum message
BMSBattery OpenSource EBike firmware - STM8 microcontrollers

by
casainho
» Tue Apr 25, 2017 7:37 pm
I would like develop a OpenSource firmware for the EBike controllers. Why I am looking to this? because I want to use a well know controller that it is easy to repair/mod/adapt for my specific projects. I will develop the firmware for it, as OpenSource and I would like to share with others that have the same needs. My mission similar to the Tesla (
https://www.tesla.com/blog/mission-tesla
): "to accelerate the advent of sustainable transport" and innovation on personal light electric vehicles.
The idea is to find a cheap and widely available EBike controller that can be programmable. I am developing (since 2 years ago) firmware for the controllers of electric unicyles and they use the microcontroller STM32F103, that is very cheap and popular - the board is also cheap and widely available on market, comming from China. By the way, the hoverboards controllers use the same STM32F103 microcontroller.
For EBikes, seems a good candidate are the most recent BMSBattery controllers that does sinewave - S06S:
https://bmsbattery.com/ebike-kit/546-s0 ... e-kit.html
This controllers use the STM8S105xx, that is easy to program. There are OpenSource tools for it and on EBay we can find, for instance, development board with price as low as $3!!
I am keeping my notes/documentation here:
https://opensourceebikefirmware.bitbuck ... oject.html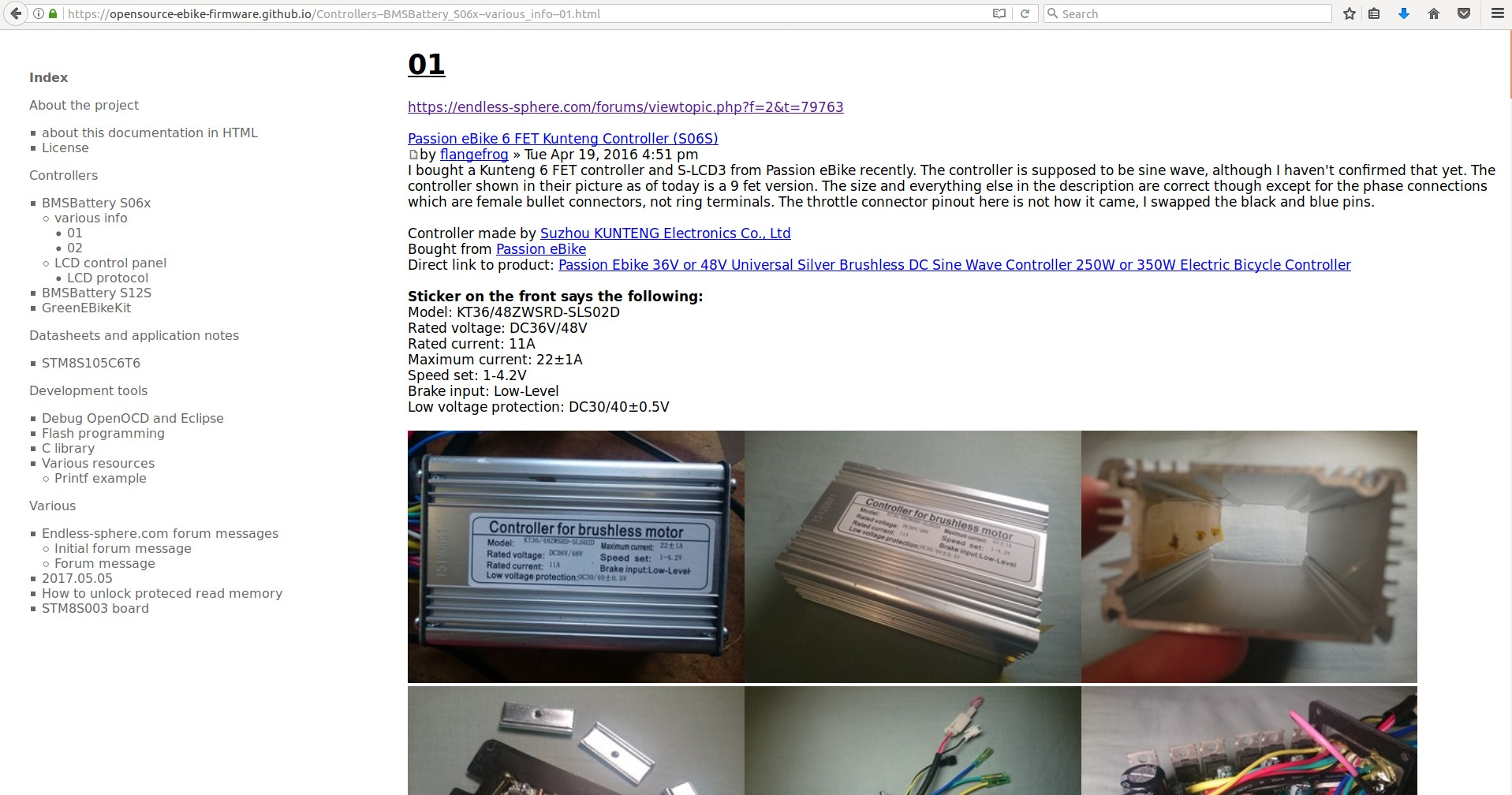 Attachments