02
•
•
Re: Passion eBike 6 FET Kunteng Controller

by
flangefrog
» Thu Apr 21, 2016 10:12 pm
Here is the lights module as promised. The black wire from the black lights connector goes to ground.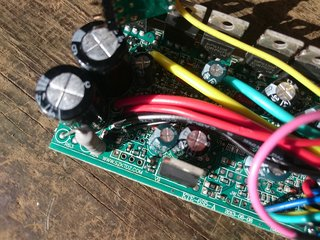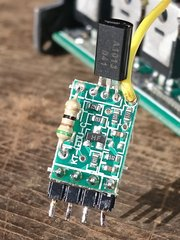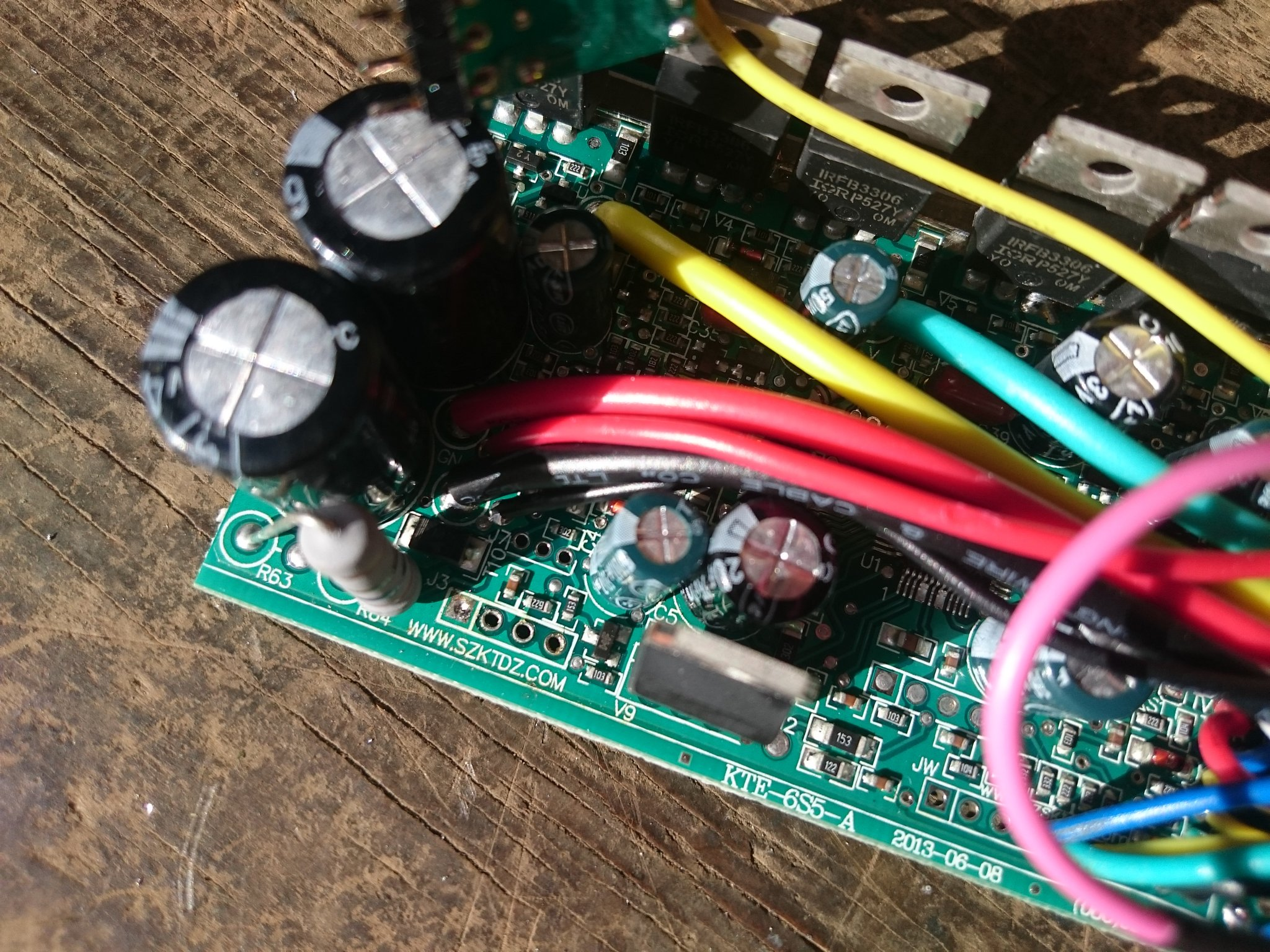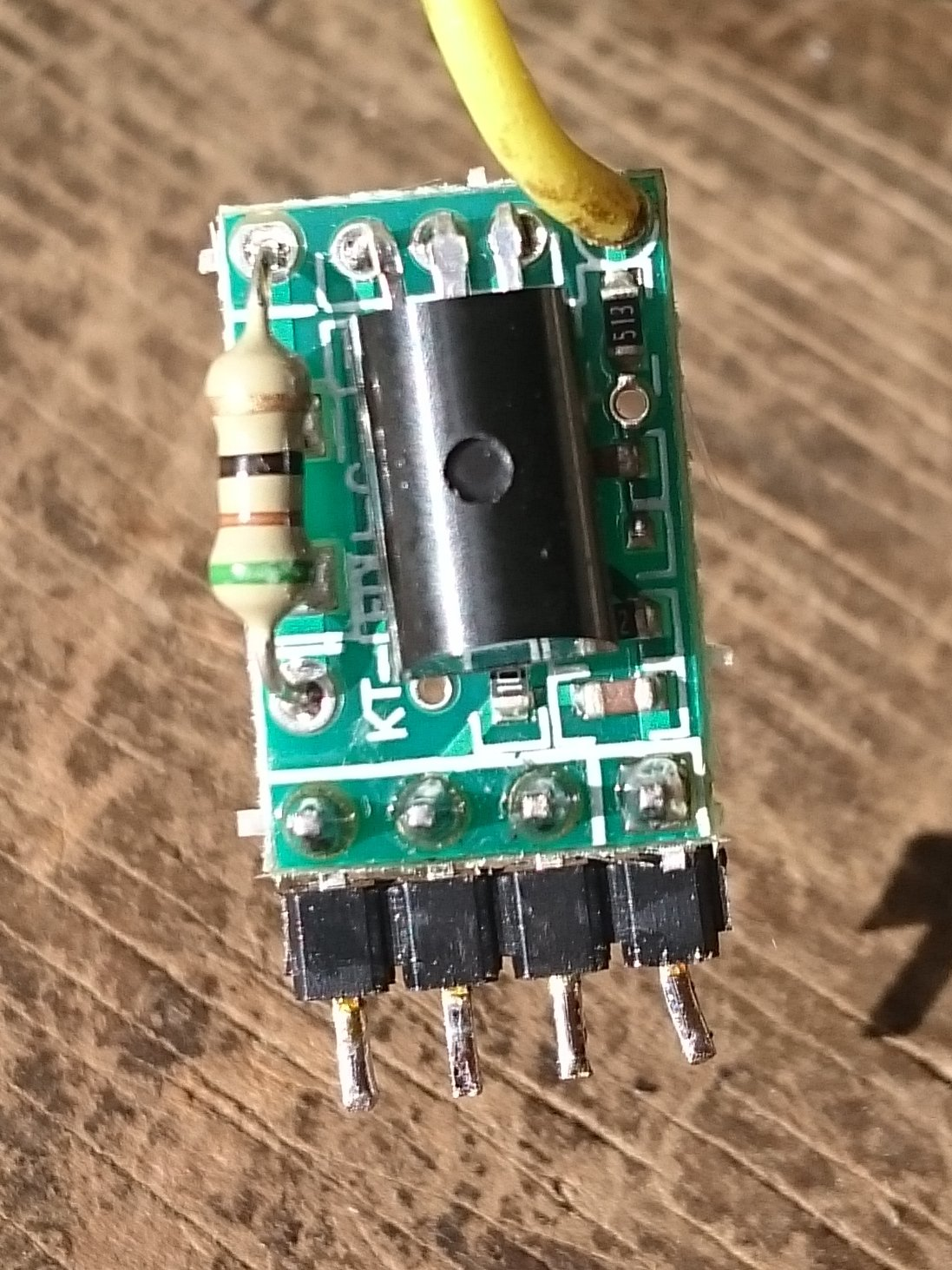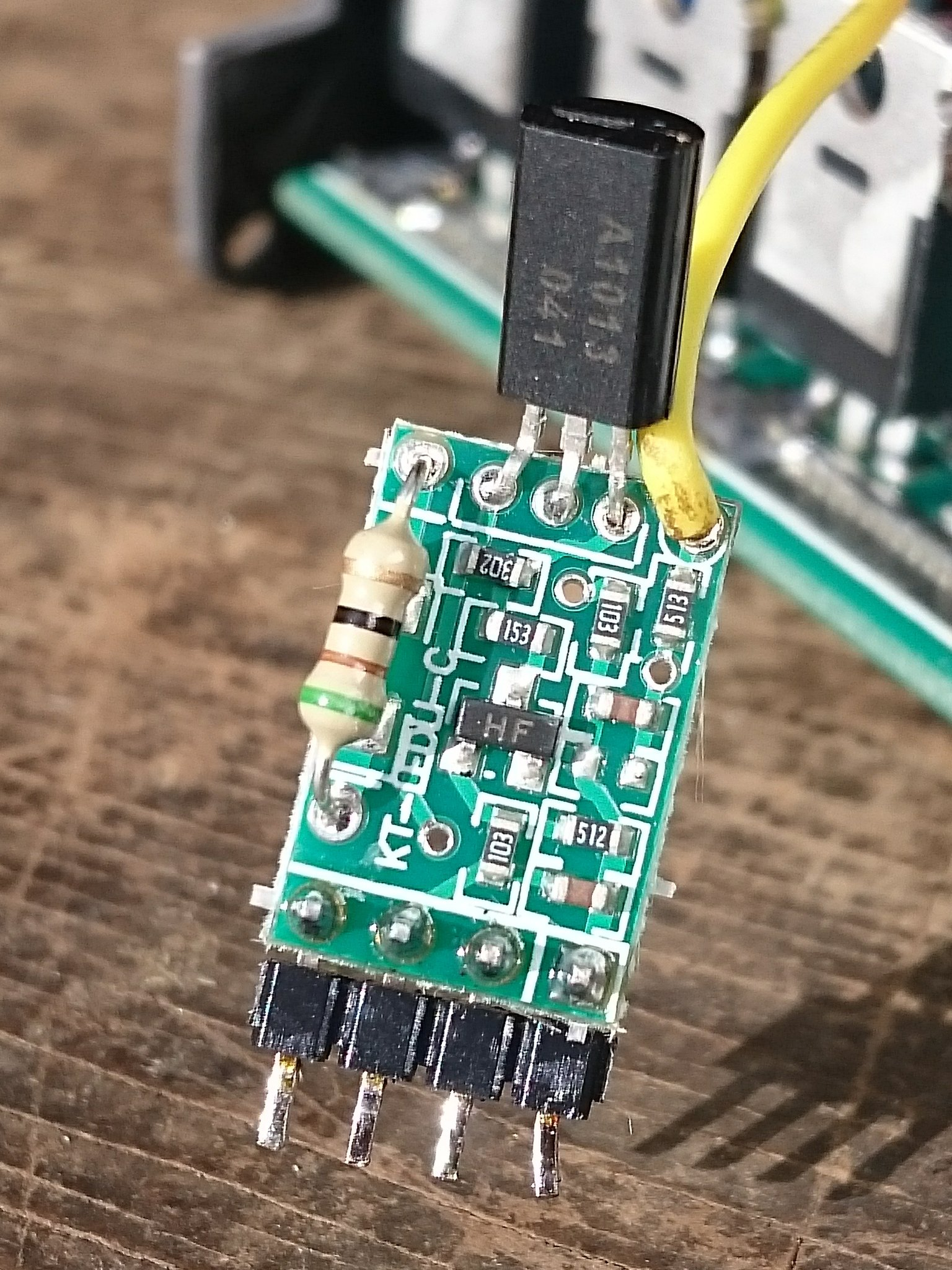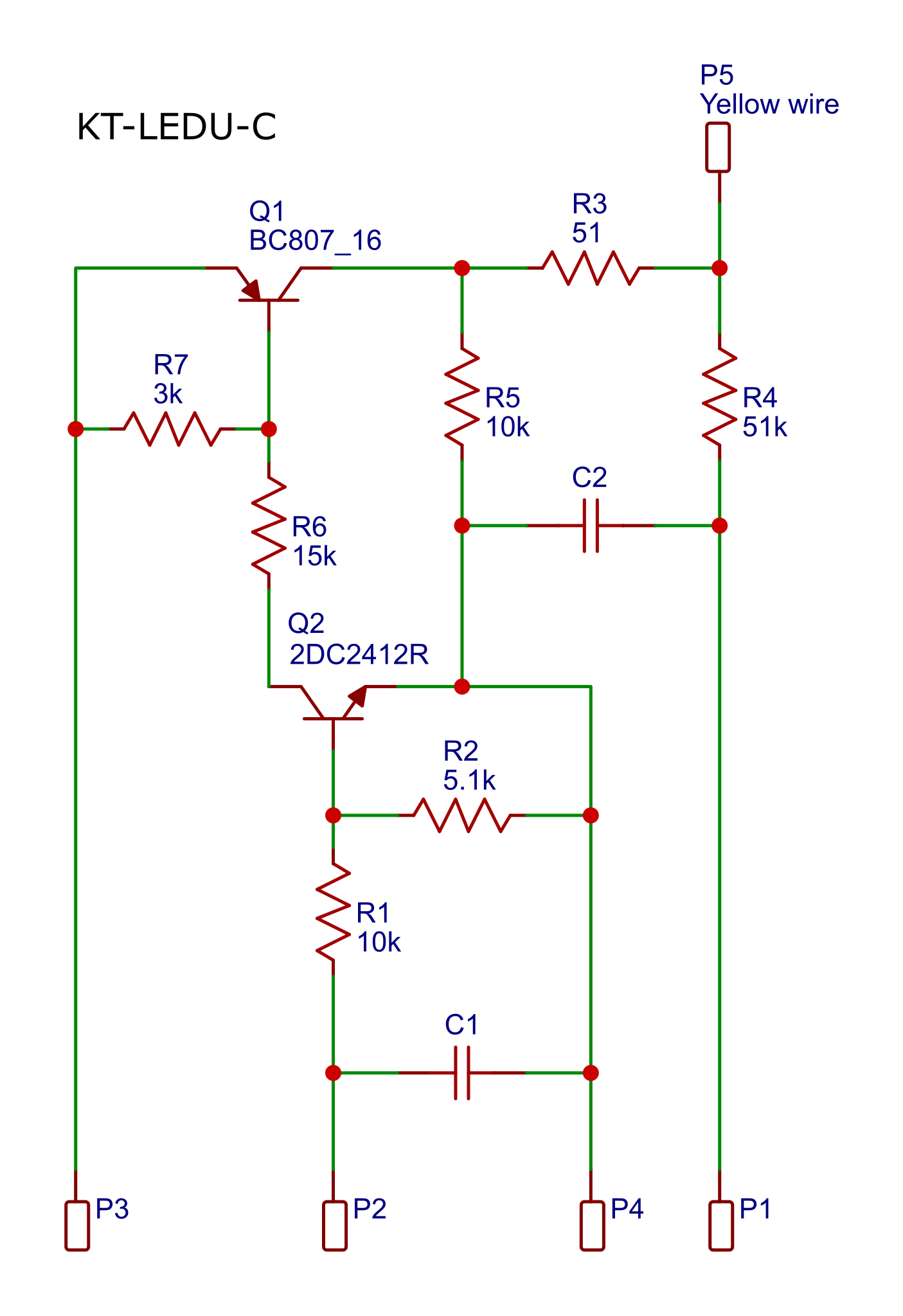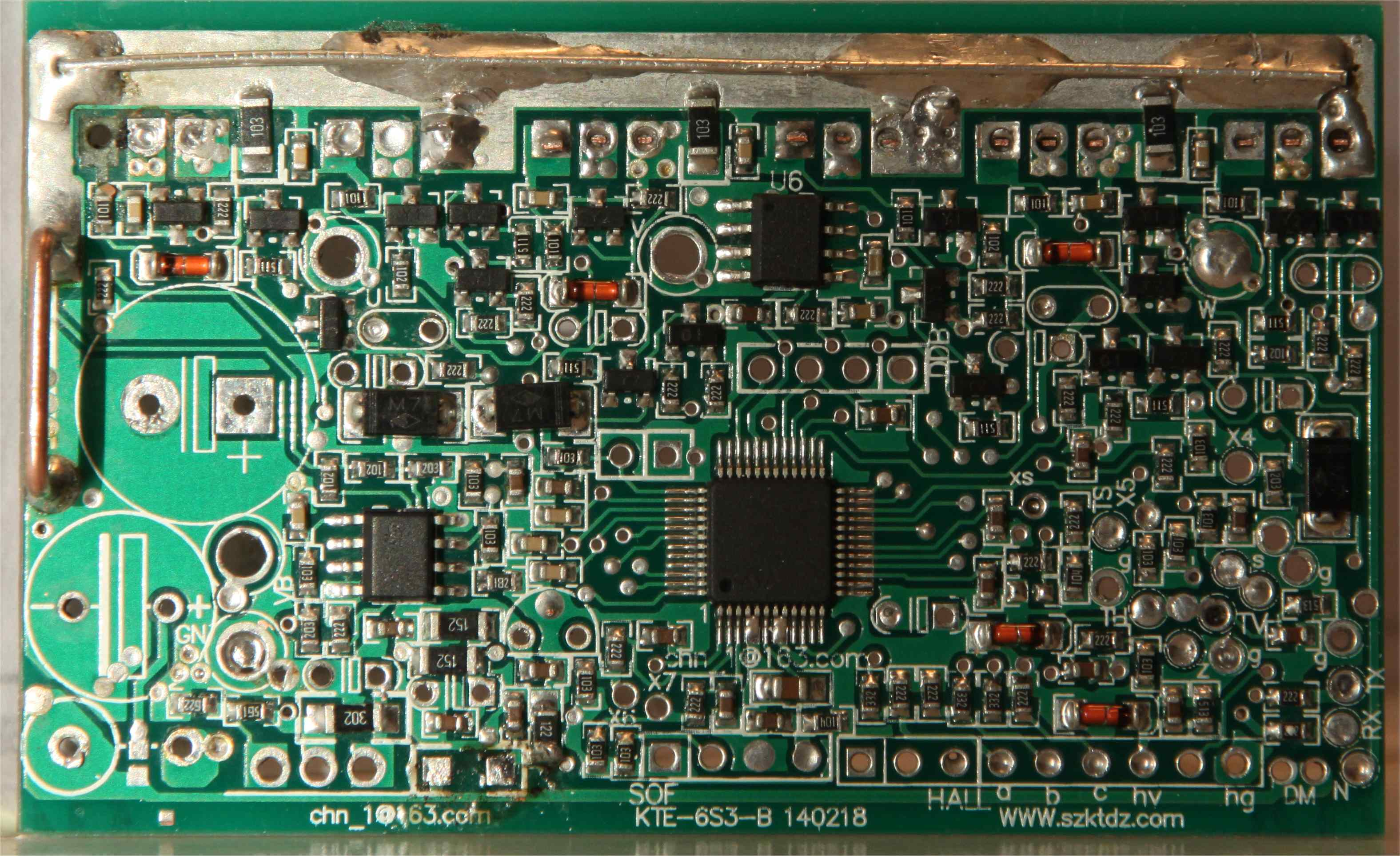 The large transistor is a
2SA1013
and the small transistor appears to be a
2SC1815
.
This is the schematic. The pins are numbered from left to right looking at the front side with the components.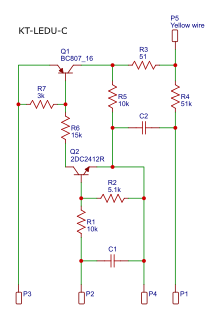 The circuit is fairly simple. The part I'm not certain about is P1. It seems to be some sort of feedback pin so the micro knows the transistors are working.
These are the connections on the main board:
P1: Microcontroller pin
P2: 5V control
P3: Battery voltage from display connector (only on when controller is enabled)
P4: Ground
When the lights board is installed and the lights are enabled P2 is at 3.35V and P1 is 5.7V (seems high as it's directly connected to the micro).