S06ST (torque sensor version)
The S06ST (torque sensor version) seems to be similar to S06S but has a connector specific for the
BMSBattery torque sensor
.
This version has no PAS connector but has throttle connector and it works as expected - you can connect a throttle and run your motor only with the throttle if you prefer.
The PAS signal is always high level when pedals are rotating backwards. If the signal were negative, after start rotating backwards, the signal will change to positive.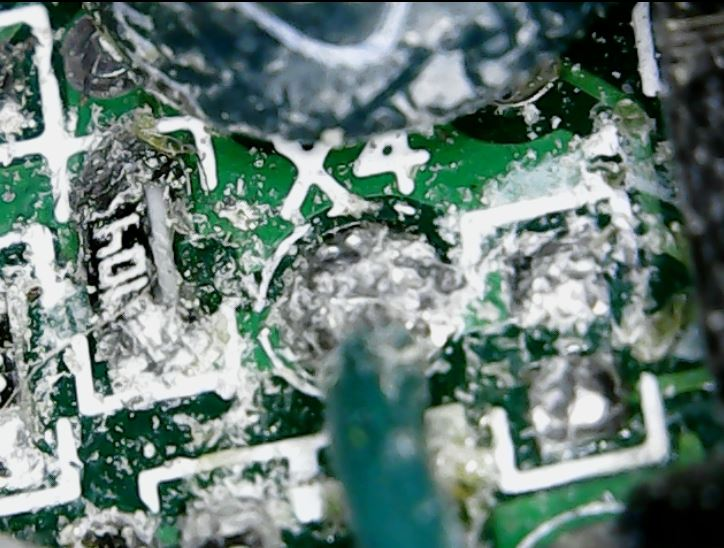 The green wire from the torque-signal goes to the pad that's marked with "X4" on the circuit board (board revision KTE-6S3-B). The pad is connected via a RC-filter to pin 15, AIN7.