Kunteng mobile app
This are screenshots from original Kunteng Android app, on Fev 2018. The controller tested was the S06S-BL (Bluetooth) version, with LCD5 connected. This controller works for 24V and 36V battery voltages however the Bluetooth module only works for 36V(minimum voltage to work is about 30V).
The Bluetooth module is always running, even if LCD5 is powered off. The red LED on the module is always flashing when the controller has battery voltage and the flashing time is different if the mobile app is connected or not to the module.
The controller does not start the motor if we increase throttle and the app is not connected to the Bluetooth module/controller. Also, the LCD5 need to be connected to power on the controller (the Bluetooth module don't power on the controller). This means that for using this controller (at least with throttle), the user needs to have the mobile app always running.
On LCD5, changing the assist level has no effect but the assist level changed on the mobile app works.
On LCD5, using down button to start motor at walking speed, does work.
Screenshots
- I never saw the battery level changing on mobile app even if I changed the controller input voltage
- Odometer value is stored on mobile app and not on the controller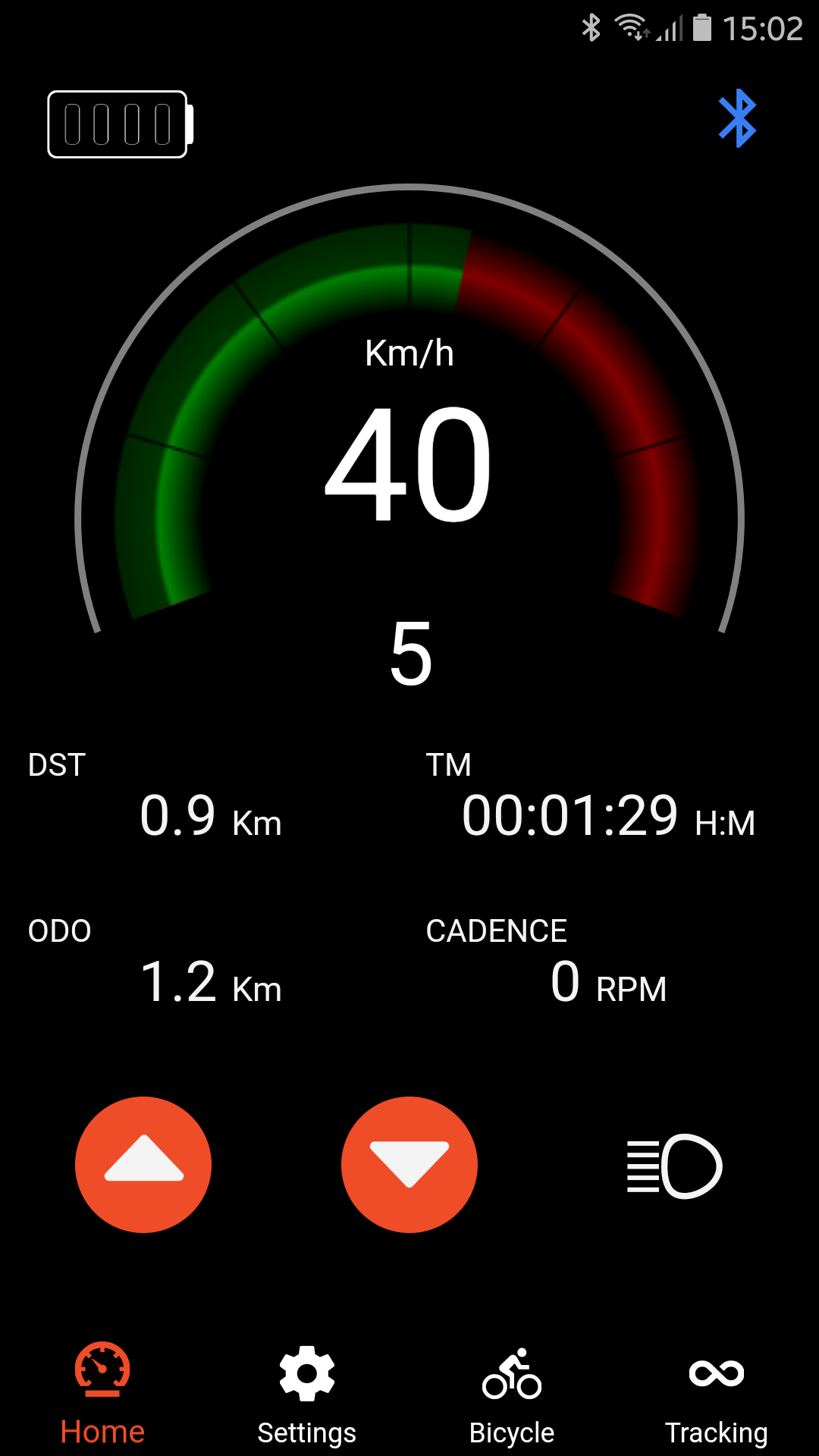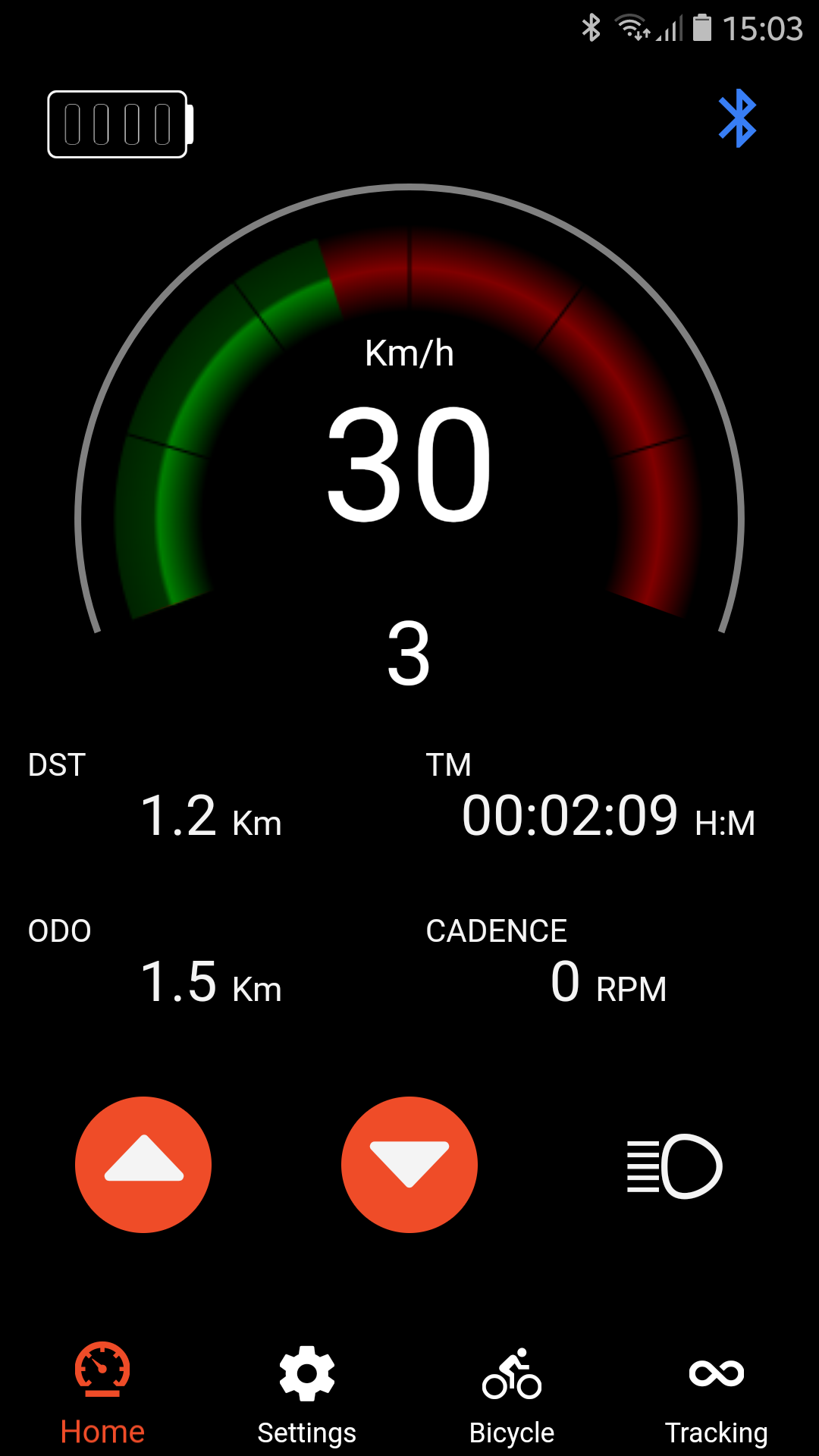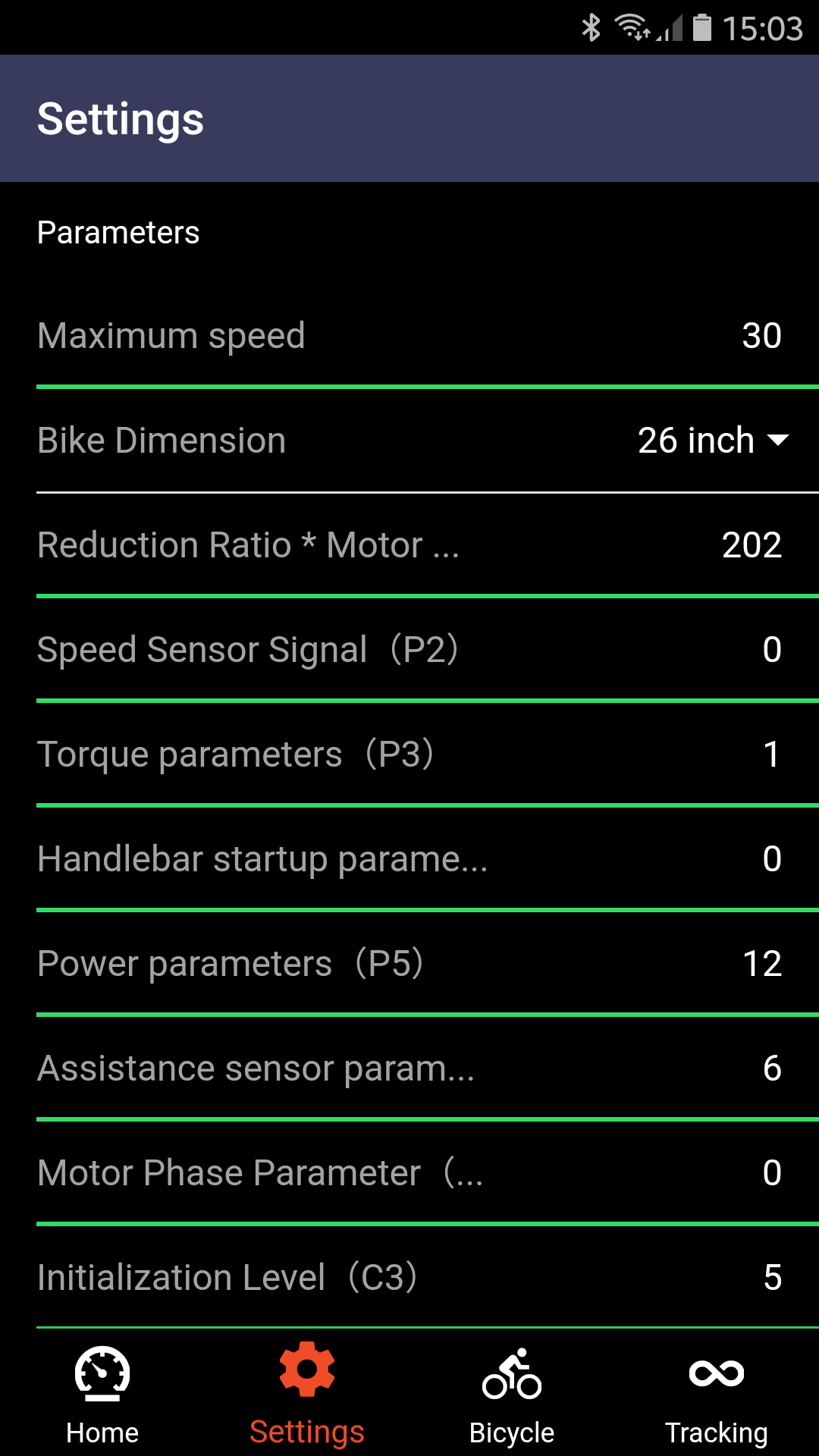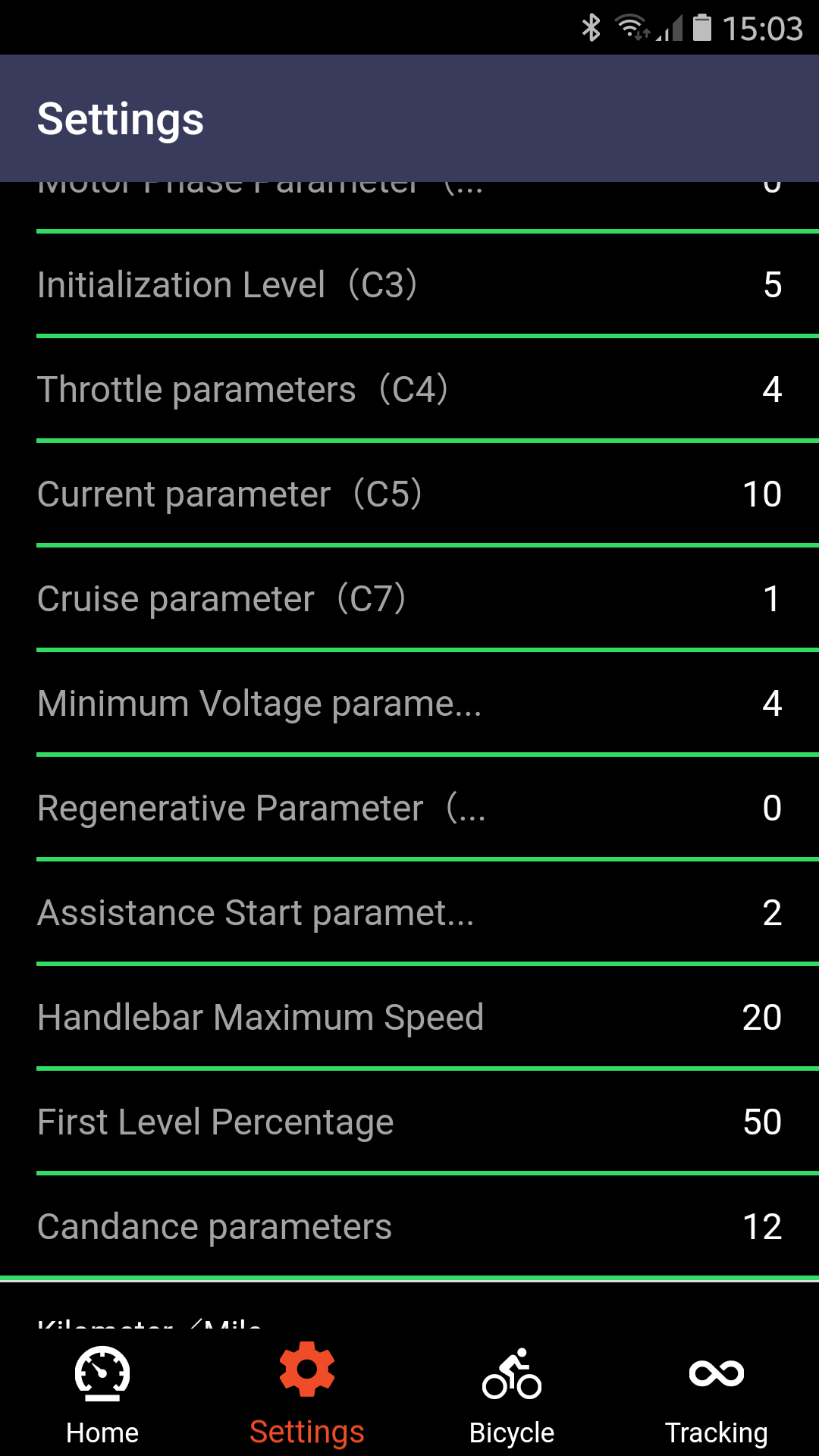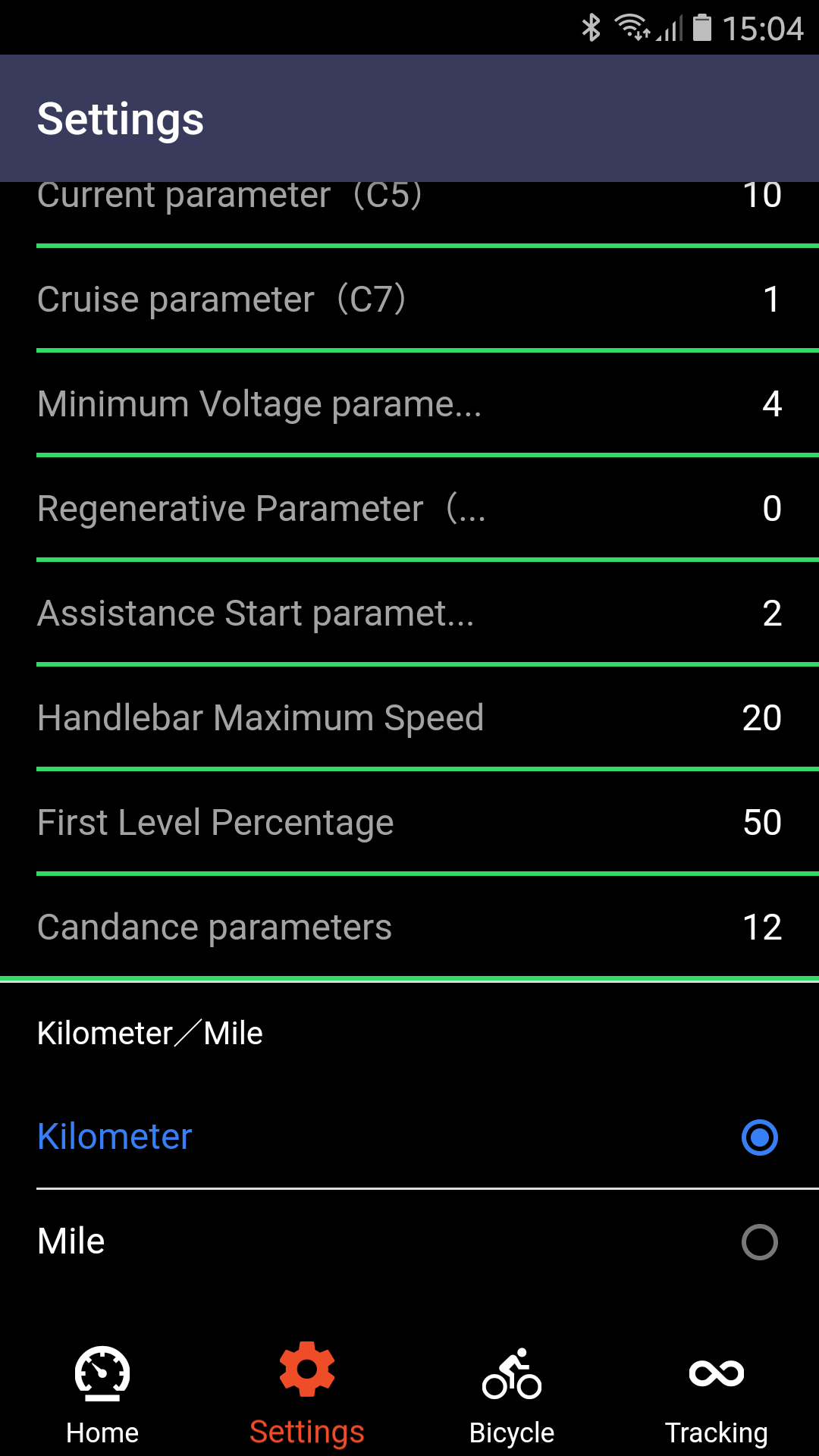 Although I tried to unconnect the throttle, block the motor, etc, I never saw any error information on next screen: