Kunteng 18 mosfets motor controller
This controller uses the same microcontroller STM8S105C6T6 as
BMSBattery S06S controller
. The difference is that this version do not have the phase current sensor (although may be possible that there is a version that has the phase current sensor as we can see there is a place on PCB for it).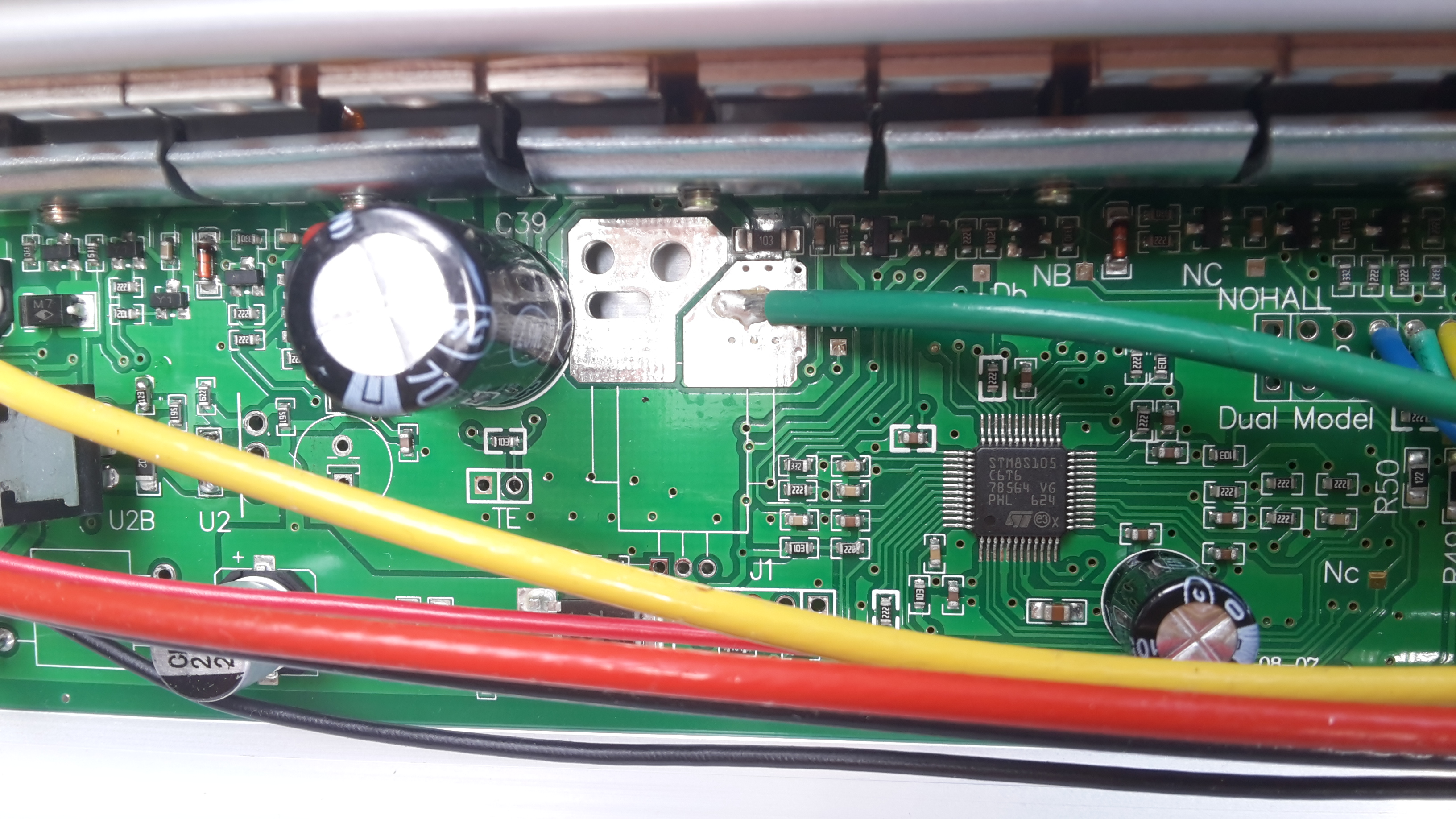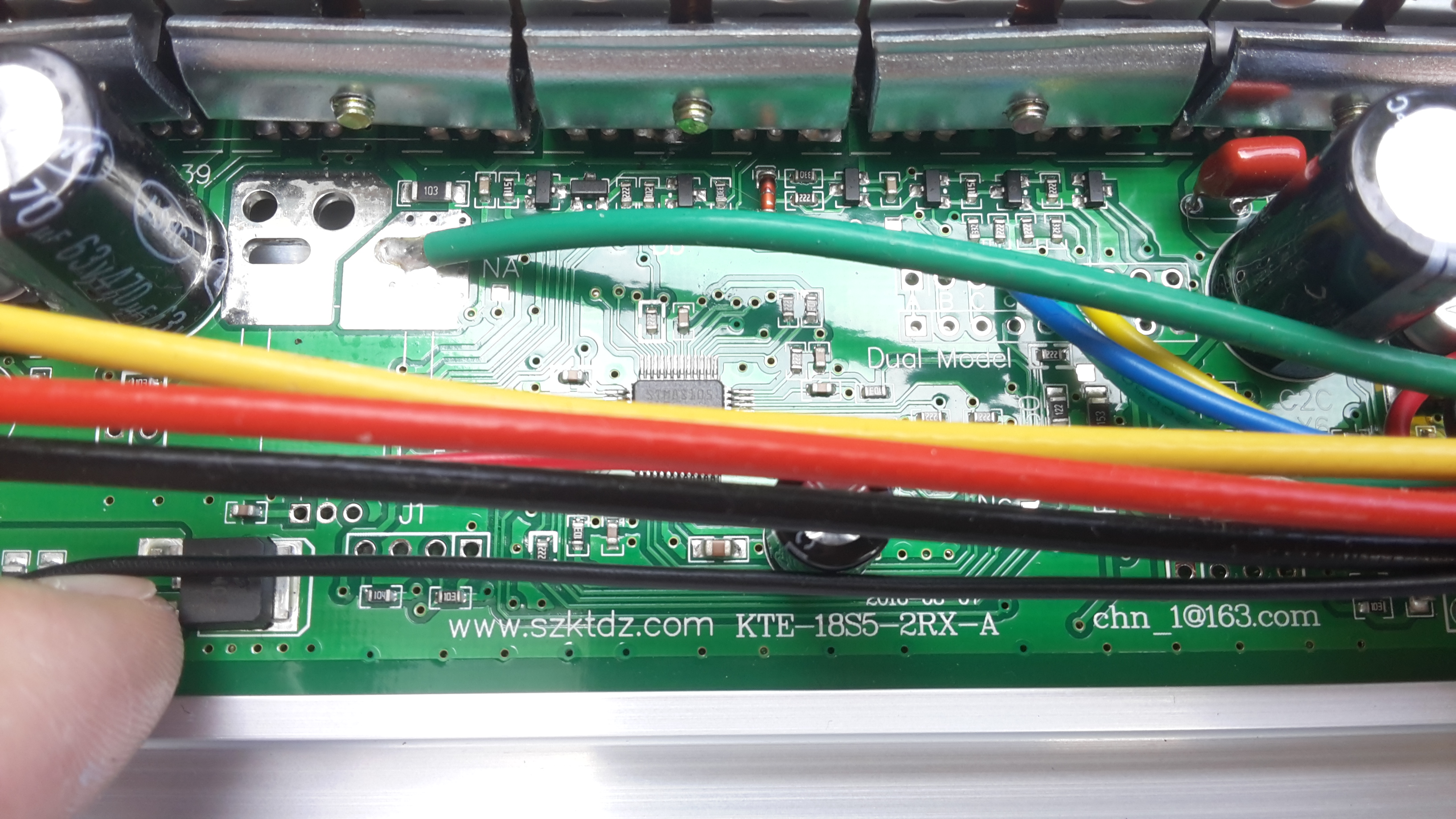 http://www.szktdz.com/en/news_show.php?article_id=503
KT 18 MOSFETS Controller (10A230)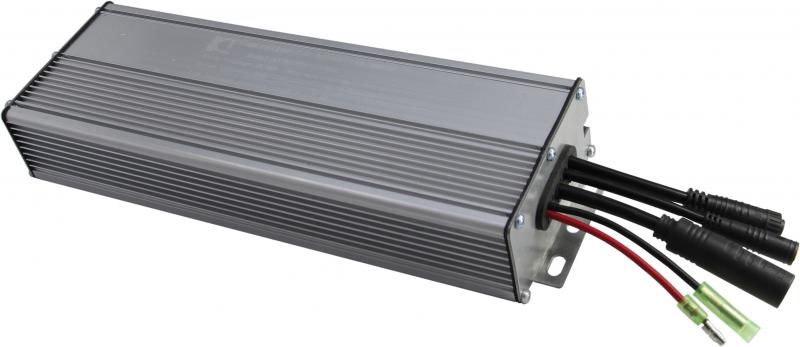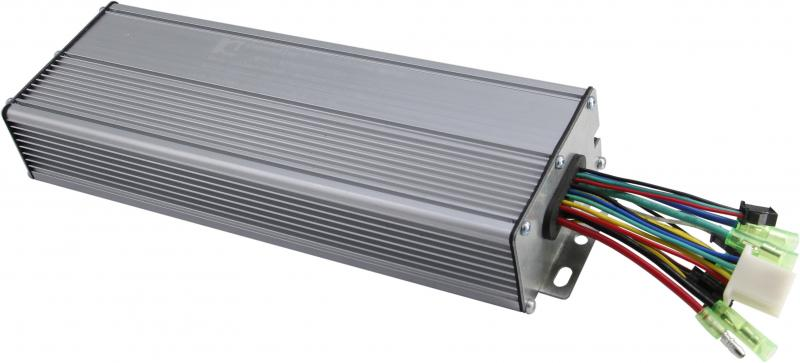 Product Model:
• KT Brushless controller series - 18 MOSFETS controller(10A230)
Outline Dimension:
• 240(Len1gth)*82(Width)*41(Height),10A230 aluminum housing.
Technical Parameter:
• Matching battery voltage 24-72V, maximum operating current 60A, maximum power 4320W.
Product Features:
• Use imitate torque control mode to help achieve a smooth start-up of the vehicle, the power-assist drive will be smooth and natural.
• Electric power assist is with fast response and always consistent with the rider's pedal action to achieve the effect of the torque boost.
• With multiple protection features such as stalled, over-current, over-temperature, over-voltage, under-voltage, speed, lack of phase and so on to protect the safety of vehicle electronic control systems and traffic.
• There are motors with or without Hall, which fit all kinds of high and low speed motors.
• There are two options of simulated sine wave or square wave controller.
Dimensions: