PWM signals
•
PWM frequency
•
6 steps and sinewave
•
PWM low and high sides microcontroller signal
•
Negative side dead time
•
Positive side dead time
PWM frequency
PWM frequency is about 15.4kHz: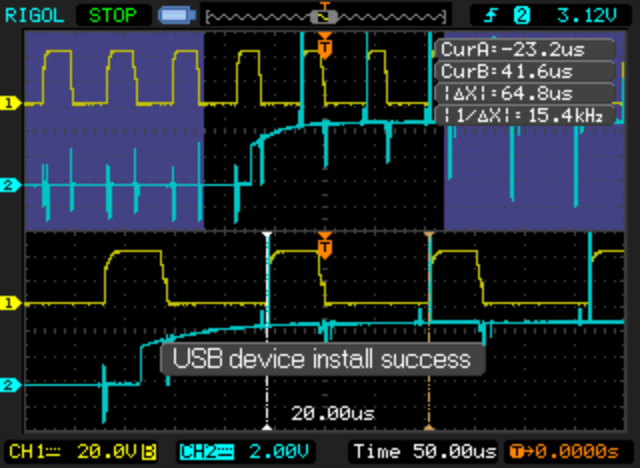 6 steps and sinewave
At start very low speed, the PWM LOW driver sides don't have PWM, just are HIGH or LOW
. After this phase, the motor starts to run in Sine Wave and both PWM driver sides have PWM.
Sinewave commutation seems to happen at about ~30 erps, even if the motor has or not a load.
After entering in sinewave, will stay in that mode until motor stops, which may happens at very low speeds like 10 or less erps.
Is possible to see that Sine Wave is drive by SVM (Space Vector Modulation).
PWM low and high sides microcontroller signal
• the low side have a positive polarity and as also the high side
• the low side signal is about 800ns + 800ns larger than high side signal
• yellow: TIM1_CH2N
• blue: TIM1_CH2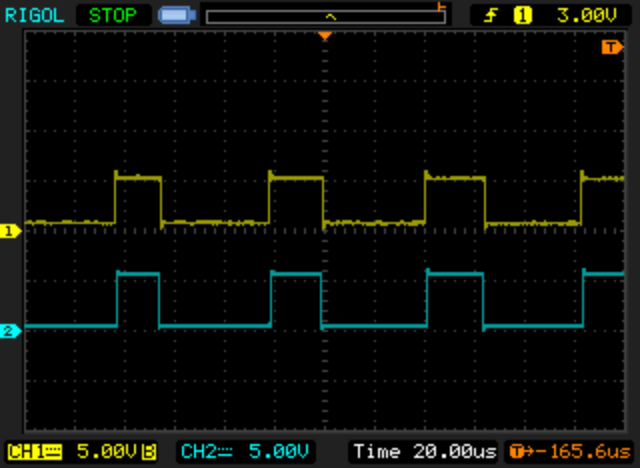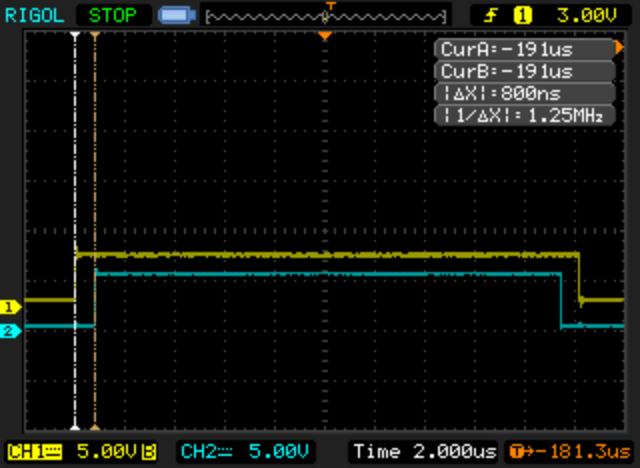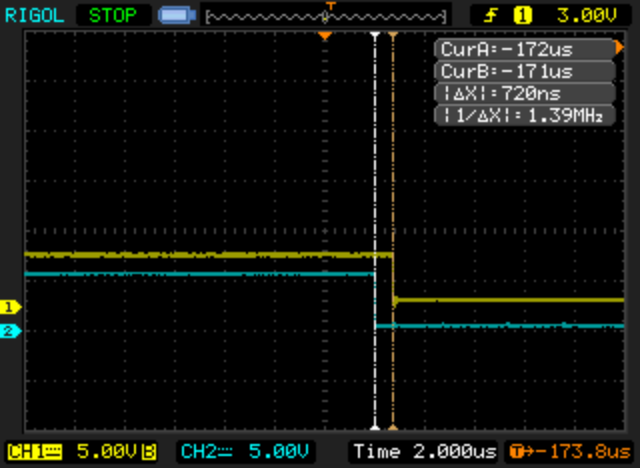 Negative side dead time
• about 1us rise time
• about 0.12us fall time
• yellow: TIM1_CH2N
• blue: phase voltage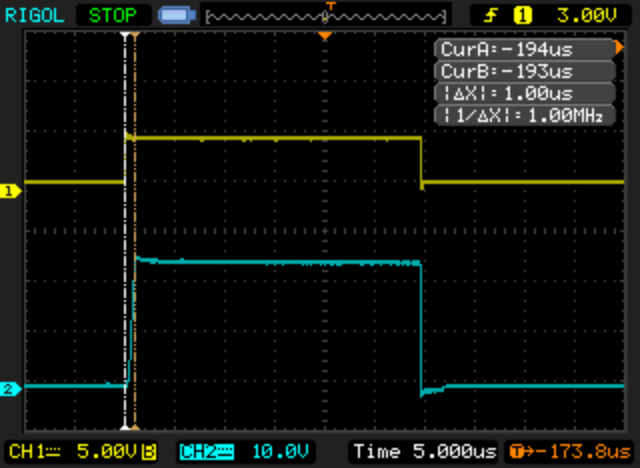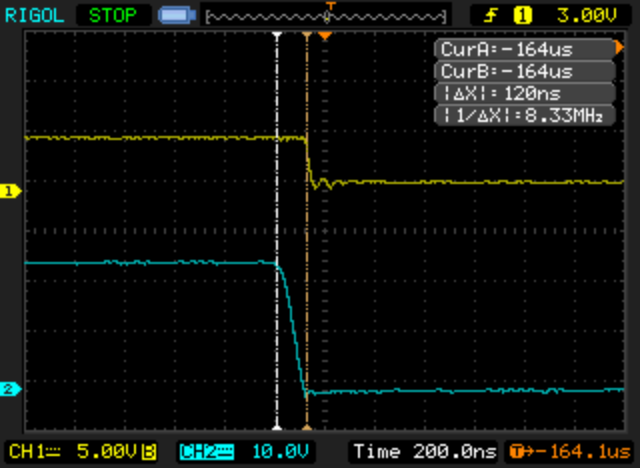 Positive side dead time
• about 1us rise time
• about 0.7us fall time
• yellow: TIM1_CH2
• blue: phase voltage