DIY Bluetooth module
Original message:
https://www.pedelecforum.de/forum/index.php?threads/nachbau-lishui-bluetooth-modul.45072/
Replacement Lishui Bluetooth module
Hello everybody,
I have taken the trouble to analyze the
Bluetooth module of Lishui
more precisely and found that it is easy to reconstruct with standard components.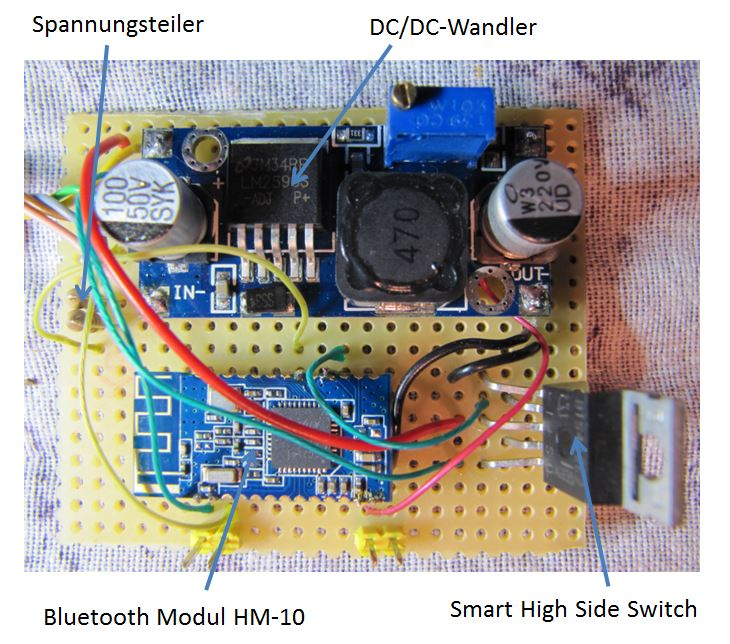 An
HM-10 module
is used for communication. The voltage supply for this is made by a
DC / DC converter,
for safety with a downstream
3.3V voltage regulator
. The 36V for activating the controller are switched via a Smart High-Side Switch. I have taken a BTS432 E2, which is hopelessly oversized, but was grad to hand.
The controller is switched on and off via the PIO2 pin, the battery voltage is read in via a voltage divider to PIO4. The rest is over UART. The module is simply plugged into the controller instead of the display.
The HM-10 must be properly configured with some AT commands, then the replica runs smoothly with the
Fore-Rider app
from Lishui :-)
Of the HM-10 modules are probably a lot of fakes in circulation, mine has worked fortunately.
greeting
hochsitz cola